PVB (Polyvinyl butyral)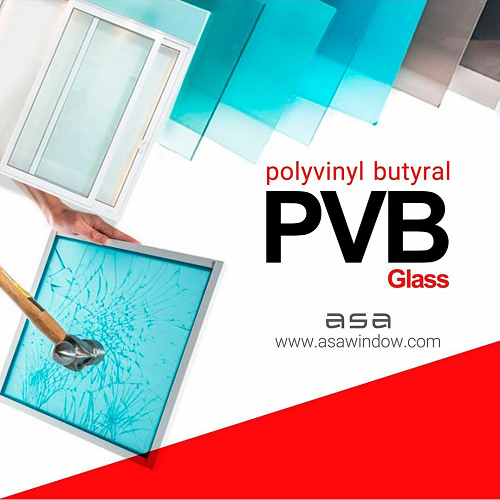 Polyvinyl butyral is a hard plastic adhesive used between two layers of glass to bond them together.
One of the main applications of PVB is in laminated glass. The use of this viscous material between the two layers of glass prevents the glass from falling when it breaks.
Asa company has used this feature in laminated glass, especially in handrail systems and curtain wall facades, for more safety and at the request of customers.