Polyamide blades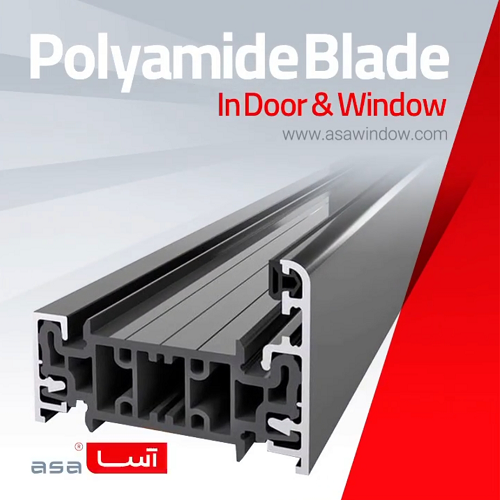 Polyamide Blades are polyamide profiles that have played a major role in ASA thermal break systems due to their very low thermal conductivity of 0.1 - 0.35 (W / m.K).
Aluminum metal due to high conductivity and high thermal conductivity 239 (W / m.K) causes thermal energy loss and waste. Therefore, the use of polyamide blades in door and window systems has provided a very good barrier to this heat loss.
These blades are placed inside aluminum profiles by special machines. This process, called sewing, must be performed correctly and accurately and according to EN14024 to prevent it from loosening and separating from the profile.